Due to the COVID-19 pandemic, our activities for the Winter/Spring 2021 season are cancelled. We thank you for your understanding. Please

contact us

if you have any question!
Have a craving for epic adventures?
Are you ready to slip away from the city on a regular basis to learn ancient and amazing skills with a group of like-minded people?
This is a program for teens between 13 and 17 years old to have two full days per month immersed in nature and community.
We will practice survival skills, learn naturalist knowledge, challenge our skills and awareness, and build leadership.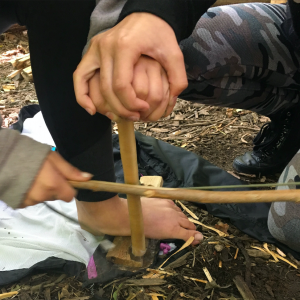 The goals of this program are to develop participants' wilderness living skills and ecological literacy, develop their self-awareness and self-expression, and nourish their genius and personal gifts. This is a community space for every participant to feel safe and connected, a peer group of like-minded people led by passionate and skilled mentors.
The program is divided into sessions and also includes a weekend camp-out where we will explore some vast wilderness and practice the skills we learned together. There will also be an additional weekend option for teens to participate in (by donation) called Fire Quest. The teens will spend a season preparing to spend a night alone in the woods tending a fire (supported by our team) and reflect on their life and growing autonomy.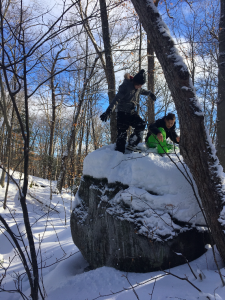 Projects and activities will depend on the passions and curiosities of the participants, but may include:
Skills of shelter, fire, water, and food

Song-writing

Archery

Building bows and arrows

Wild edible and medicinal plants

Animal tracking

Camouflage and invisibility skills

Learning the language of the birds

Leather shoe-making
---
"The part that really spoke to me about the Teen program was the unquestionable sense of fun, and momentum the program had kept going throught the whole thing."
– James McGregor-Diabo
---
 Contact us if you have any questions or comments at: programmescoyote.office@gmail.com