Year-round nature connection programs for youth of all ages!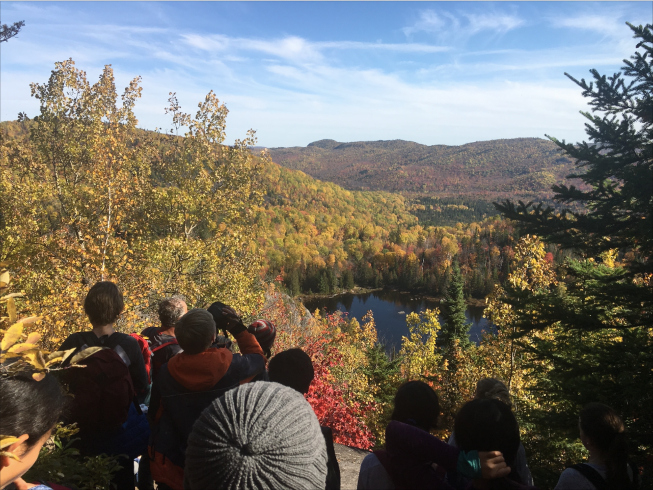 More than just a drop off program for your kids! Check out what else we offer our participants:
Programs are often presented bilingually, depending on the participants' needs

It offers a great space for kids to practice a second language in a fun and relaxed environment.

Story of the day emails

After every program day, staff will send a short description of what we got up to, so that you can have some fuel to question your child about, regarding the activities and their experience.

Several surveys throughout the year

We ask for feedback and insights into ways your child is developing.

Staff are available to connect with you if you have any questions about the program or if your child needs any support.

First dibs on summer camps, upcoming youth programs

We'll send you an email a few weeks before we go to the grand public)

A moment at the end of the fall season, and end of the spring season where parents are invited to come hear some stories, some celebrations and reflections about their child
Opportunities for 12 year olds and teens to participate in the Fire Quest. We set the kids up for a safe solo experience in the woods, where they tend a fire overnight and reflect about their growing skills, gifts and autonomy.
Camping trips

Some of our programs have a 2 night camping trip as an important part of the program.

More info below



Brome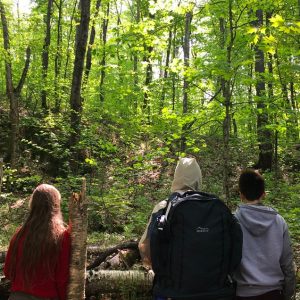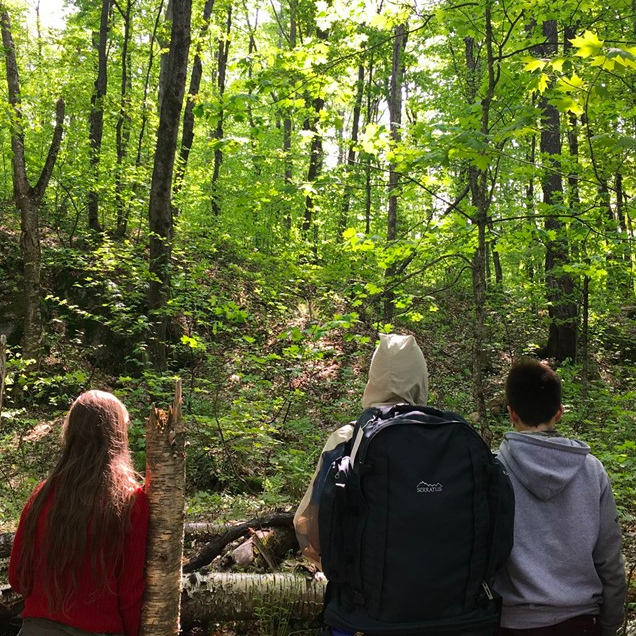 12 to 16 years old
Brome
Monthly – Saturdays
Foxes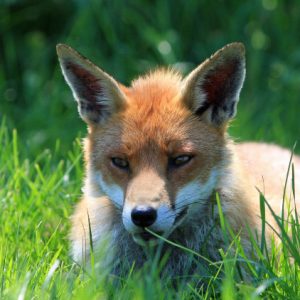 7 to 9 years old
Parc Angrignon
Bimonthly – Saturdays
Otters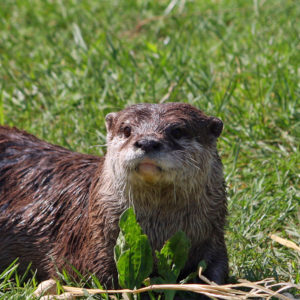 10 to 12 years old
Parc Angrignon
Bimonthly – Saturdays

Dragonflies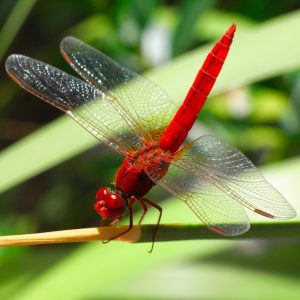 5 to 7 years old
Grand Potager
Bimonthly – Saturdays
Jays & Crows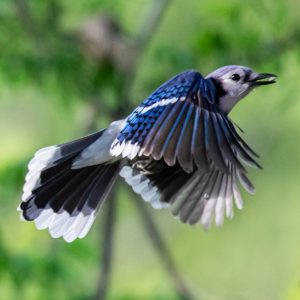 7 to 12 years old
Jardins Carya
Monthly – Sundays
Marmots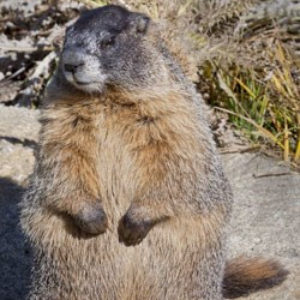 8 to 12 years old
Mont Royal
Bimonthly – Sundays
Teen Program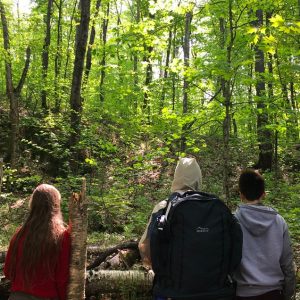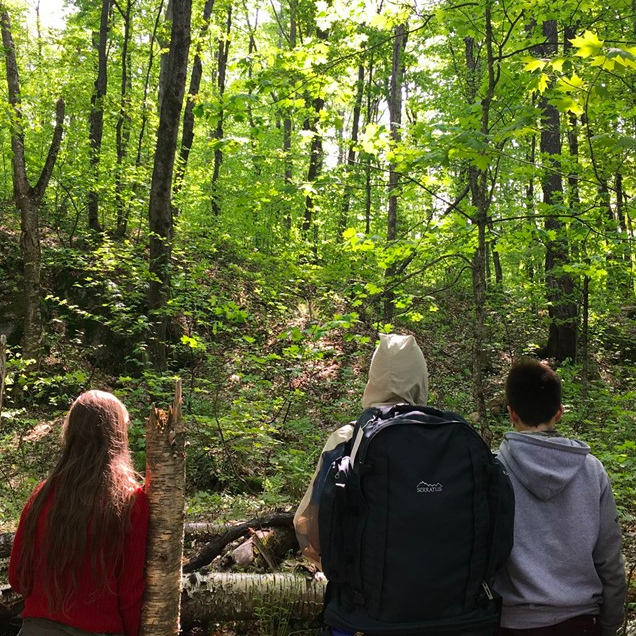 13 to 17 years old
Parc Angrignon
Bimonthly – Sundays
Chickadees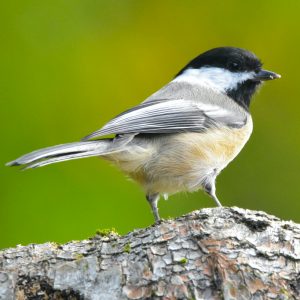 5 to 7 years old
Grand Potager
Weekly – Mondays
Minks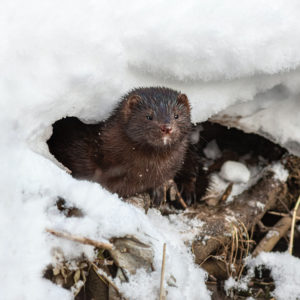 8 to 11 years old
Grand Potager
Weekly – Mondays
Forest Schoolers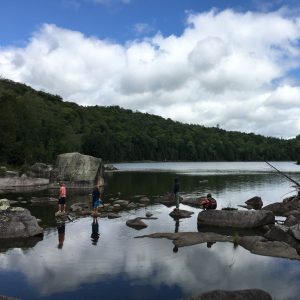 7 to 11 years old
Montreal
Tuesdays & Wednesdays
Some of the culture-building routines we practice:
Sharing gratitude

Storytelling

Setting community conduct agreements


Opening and using all of our senses

Practicing being quiet and observant in the forest

Making music together

Making space for everyone's interests

Some of the activities we do:
Friction fire

Finding the tracks and signs of wildlife

Learning how to listen for the language of birds

Practicing being sneaky and camouflaged like animals

Edible and medicinal plants

Mapping the land

Tarp and knot skills

Crafts with natural materials such as basket-making

Navigation and lost-proofing

Natural shelter building

Playing awesome games inspired by nature

…and much more!
.
*** Please note that all our activities are adapted to be in complete accordance with the By-law concering parks under the jurisdiction of the city council of the city of Montréal. We invite you to learn the rules specific to the Montreal parks you like to spend time in with your family. Following these by-laws we will all be doing our part to support the ecological health and safety of our precious wild spaces. ***
Our year round programs for youth ages 7 and above have camping trips integrated into them. Most trips will be during October and May. Weekend programs will have weekend camping trips: friday afternoon / evening until Sunday afternoon. Weekday programs will have trips Tuesday afternoon / evening, until Thursday afternoon.
We will spend time intentionally preparing participants in our programs for our trips where we can better embody the arts of living with the wilderness. This means going over and preparing our gear, setting goals, getting ready to take on more responsibilities and getting excited for awesome encounters with the forest. The trips themselves will be a time to put our skills and teamwork to the test, to connect with vast wilderness, and to learn the lessons that come with living in community. We will play, have fun, and soak in the majesty of a starry sky and the warm glow of a campfire surrounded by friends after a long day of adventure and discovery.
What to expect:
Cabins will be available and used especially in colder months.

Parents of hesitant children will be encouraged to join the group for the weekend.

Food is included

A detailed email with all the details will be sent a month before the actual trip

Boys and Girls will sleep in different areas:

Male and female staff will be available for participants at all times.

Non-binary participants are encouraged to get in contact with us to find the most comfortable option.
This is an invitation only weekend program offered to most 12 year olds before they become old enough to join our Teen program, to participate in an amazing camping weekend with a special challenge. Teens are always welcome to return for another Fire Quest, or to partake if they haven't yet. Participants will receive an invitation at some point in the fall, and if they accept (with the support of their parents), will receive special missions through the year. These missions will help prepare themselves for a night alone in the woods tending a fire (supported by our team) and to reflect on their life and growing autonomy. Parents are welcomed at the end of the Fire Quest to witness the group and to celebrate their children. The weekend is free, and donations are encouraged.
"I just wanted to thank all the leaders of this program for the beautiful session my son had. I really was touched by the peaceful energy of the entire group and feel so grateful that my child can grow in the presence of heart-based people! Thank you and I look forward to more!!!"
– Kristen, mother of a participant
"My daughter absolutely adored the Chickadees program. It just so happened to fall on a Monday so all week long she'd ask, "is it Monday yet?" Paige had many favorite moments from her fall session, from finding animals, to story time, and even the occasional mud bath! My favorite things about the program are the knowledgeable and caring staff and volunteers and the great friendships that my daughter was able to forge over the past 8 weeks. Keep up the great work!"
– Jenn, mother of a participant
"I feel brave and like I can be in the woods safely. And also what I like at programmes coyotes is building shelters and making fires and playing games. I feel super happy in the woods. I appreciate when Jesse, Steve, Benoit and other people help me with the things I want to do like collecting bark for shelter and climbing. When they help people and other kids, it makes me want to help others too."
– Ezra, age 7
"I love being around the trees at Kawisente's because I like their bright green leaves. In the winter I love being around the trees because when the trees hold snow, they are still so beautiful… Coyote Programs is helping me learn to not give up when I'm climbing, or walking an adventure, also to practice listening to others when we share the talking stick. It's important to listen so we don't interrupt other people's stories."
– Clémence, age 6
Apply for Financial Assistance by August 26th for the Fall 2022 sessions!
Contact us if you have any questions or comments!!
Stay tuned by signing up to our newsletter!