Have a craving for epic adventures?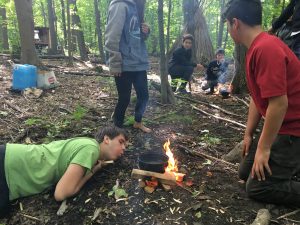 Are you ready to slip away from the city on a regular basis to learn ancient and amazing skills with a group of like-minded people?
This is a program for teens between 13 and 17 years to have two full days per month immersed in: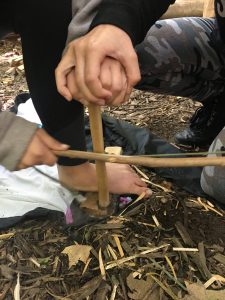 Nature
Survival skills
Naturalist knowledge
Awareness
Challenges
Intentional community practices.
The goals of the Teen Program are:
Nourishing the skill sets of wilderness living
Developing self-awareness and expression
Igniting the call to adventure
Achieving self-actualization
The program will end in June with a weekend camp-out, where we can explore some vast wilderness and practice the skills we learned together.
Projects and activities will depend on the passions and curiosities of the participants, but may include: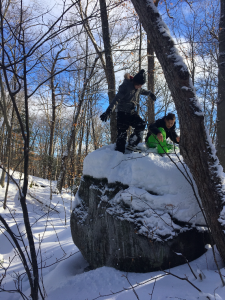 Skills of shelter, fire, water, and food
Song-writing
Archery
Building bows and arrows
Wild edible and medicinal plants
Animal tracking
Camouflage and invisibility skills
Learning the language of the birds
Leather shoe-making
Schedule and Location:
2 sessions per month, from 10am to 3pm in Kawisente McGregor's beautiful backyard forest, in Kahnawake.
Here's the detailed schedule: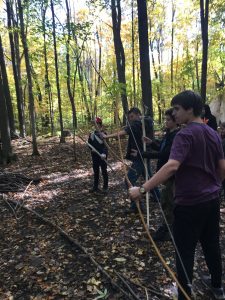 March 8th and 22nd
April 5th and 19th
May 3rd, 17th and 31st
June 12th from 5pm to june 14th at 2pm
End of program camp out
Price:
$550 (plus tax)
If you need financial assistance, click here.
We will send a welcome email with all the information 1 week before the program starts.
We will also send a link for carpooling.
Click here to register!