" Like the nails on a beasts' paws, the old tools were so much an extension of a [person]'s hand or an added appendage to [their] arm that the resulting workmanship seemed to flow directly from the body of the maker ..  " – Eric Sloan, A museum of Early American Tools
This is an opportunity to drop-in for the day and focus on a specific topic related to survival / ancestral skills, naturalist studies, and / or crafts with natural materials.
Our line-up for the winter and spring 2018 season: wildlife tracking, stone tools, bird language and basketry. See below for details on each workshop.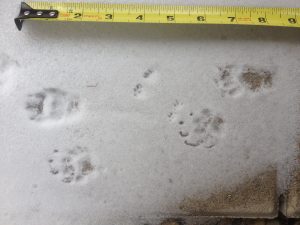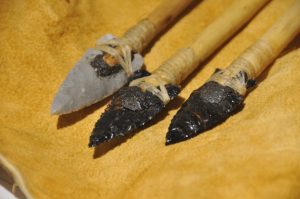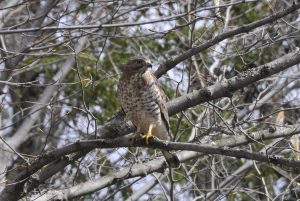 Wildlife Tracking
February 24th and 25th, 2018
This is a two-day training on wildlife tracking and ecology. We will spend our time exploring the wilderness, and through multiple teaching styles we will dive into the art and science of tracking. We will get to know the diversity of mammals, birds, and many other forms of life, and the stories they leave by their tracks and sign. The questions of who, what, where, why and when will be our guides, as we learn the skills and awareness that connects us deeply to the symphony of life around us. Walking through the snow will never be the same!
Topics include:
– Clear print ID
– Gait analysis
– Track and sign interpretation
– Trailing
– Track aging
– Ecological and landscape tracking
Time: 9am – 3pm
Location: Pierrefonds, Montreal
Cost: $110
If you need financial assistance, click here.
_____________________________________
Stone Tools
March 24th, 2018
The art of making stone tools goes back a long time. We've repeatedly witnessed children take a liking to rocks or intuitively trying to shape them and use them as tools. The lessons of working with rock run deep: patience, imagination, coordination, commitment, careful handling, and a journey to build a relationship to this fundamental element of nature. If you ever experience a wilderness living situation without metal, you will never take for granted the mineral realm, and these skills will help you thrive.
This one day workshop will be an introduction to pressure flaking, percussion, and various abrasion techniques and an orientation to various rocks and rock types.
Please bring: good work gloves (leather ones are perfect), and safety glasses.
Time: 9am – 3pm
Location: Kawisente McGregor's beautiful backyard forest in Kahnawake.
Cost: $58
If you need financial assistance, click here.
_______________________________
Bird Language
April 28th, 2018

Our ancestors always had one ear on the sounds of birds around them – they spoke to the seasonal changes in the plant world, the diversity of life around us, and very importantly they alerted us to the presence of predators. The Kanien'kehá:ka traditionally acknowledged the magic of birds and bird song, saying that it has the power to uplift and to quiet our minds, and celebrated the empathy and atonement it nurtures. As well as geeking out on the species of birds around us, we will learn to understand the types of calls they make, and get a glimpse into their worlds.
How can I use bird language to find owls or other predators of the forest? How can I learn to get closer to large wild mammals without alarming the birds? How can I begin to read the body language and behaviors of birds and get more familiar with individuals? Get ready for stories, games, sit spots, and challenges.
Time: 9am – 3pm
Location: Pierrefonds, Montreal
Cost: $58
If you need financial assistance, click here.
___________________________________
Baskets
June 2nd, 2018

Bending willow branches, or plaiting birch bark strengthens our hands, and has the potential to strengthen our connection to place.
We will spend the day reviewing a few techniques and mostly focus on working on one basket you will take home. This will be a day for stories and song, and focused presence as we weave a wild container. This is an introduction class, and you will be well oriented for taking on a bigger project and for experimenting with various materials.
Sign up at least a month in advance to get first dibs on crafting with either birch bark or willow, we will send a message to confirm.
Time: 9am – 3pm
Location: Kawisente McGregor's beautiful backyard forest in Kahnawake.
Cost: $58
If you need financial assistance, click here.
________________________________________
What to bring
Notebook, food, weather appropriate clothes (bring more than you think you will need)
Accessibility for Parents 
Youth under the age of 14 are welcome for an additional 30$ per day. However, please be aware that you are responsible for your child at all times, and our staff will be focused on adult content. We welcome the youth and encourage them to follow along, and we ask that the space for adult learning to be respected. Contact us if you have any questions or comments. If you are interested please mention this in the comment section of your registration form, found below.