Outdoor Ed Program
Join us for a day of nature skills and adventure in the wilds of Angrignon park. Choose a theme or two for us to guide you through or let us propose something special. We will offer games that teach, missions while we explore the woods, and other experiences and skills to challenge and grow our abilities and awareness. We can come to a park near you if you'd like – transportation costs may be added if it's not metro accessible.
Possible themes:
Wilderness survival
Animal tracking
Bird observation
Medicinal and edible wild plants
Introduction to local trees
Orienteering and navigation
Common hazards encountered in the wilderness 
Snow shelters
Forest Jedi skills (sensory awareness practices)
Free exploration
Price:
230$ (+ tax) for a full day (from 9am to 3pm) (grades 2 and up)
150$ (+ tax) for a half day (3 hours)
There will be one Coyote Programs instructor to guide the group (max 24 students), and we ask that there is at least 2 teachers and or parents present to help support the group's focus and safety.
For students under the age of 8 (grade 1 and under), we will have two staff and 4 teachers or parents (max 24 students). The cost is 450$ for a full day, 300$ for a half day (+tax).
Contact us at programmescoyote@gmail.com for availabilities and we will send you a contract form to fill out.
——————-
Variations: 
Here are some possible extra themes that we can collaborate on to bring to the activity. It would increase the price depending on what you are looking for.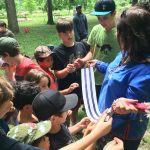 Native culture awareness
With this theme, students will learn about local native culture, and contemporary native justice issues. This information is shared by native knowledge keepers themselves, who work with Coyote Programs.
Class content but outdoors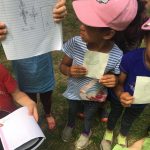 So much of the natural world can relate directly to the classroom! This theme allows these connections to be explored. For example, can physics be taught by exploring the simple machines in survival skills (knots, friction fire, projectiles)? Can math be learned by analyzing data collected about observing species in nature? Perhaps biology can be understood by working on a plant herbarium – the possibilities are endless!
Leadership program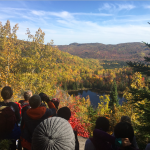 This program, guided by Coyote Program staff, is designed to support teachers and students in preparing for a survival camping trip and to explore contemporary environmental issues. A series of activities during class time, lunch, or afterschool would culminate in a wilderness immersion weekend that brings together the forest skills we've practiced, and reflection time on our relationships to nature, community and self. This program would be custom created to best suit your needs and objectives, ensuring that it is a positive, safe, and supportive experience for the class.
*** Please note that all our activities are adapted to be in complete accordance with the By-law concerning parks under the jurisdiction of the city council of the city of Montréal. We invite you to learn the rules specific to the Montreal parks you like to spend time in with your family. Following these by-laws we will all be doing our part to support the ecological health and safety of our precious wild spaces. ***