Due to the COVID-19 pandemic, our activities for the Winter/Spring 2021 season are cancelled. We thank you for your understanding. Please

contact us

if you have any question!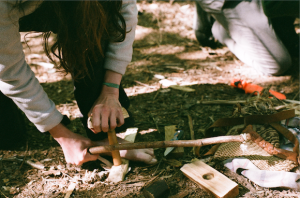 This bi-monthly program offers adults a chance to develop and hone their wilderness living skills. Instruction will be tailored around participants' experience, abilities and interests.
If it is getting comfortable with starting a basic match fire, carving skills, setting up tarps and shelters, or if it is crafting a friction fire kit that you can use gracefully, or developing confidence in the art of safely gathering sufficient calories from the wilderness – this program is for you.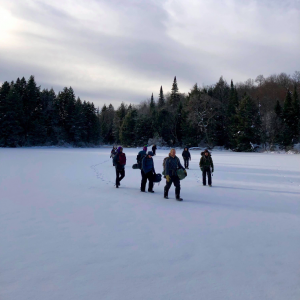 If you are new to camping and
living outdoors, this program is
designed to be a welcoming
initiation into these skill sets.
The program will end with a two-
night immersion experience in a
nearby wilderness area where we
will put our skills to the test
together.
---
Some of the topics covered:
Fire:

structures, types of fire, friction fire

Shelters, tarps, knot skills

Wild plants:

Edible & medicinal plants

Intro to wilderness first aid

Sensory awareness skills

Traditional survival tools

The art of staying warm in any weather

Teamwork!

…And much more
Get ready to get your hands dirty! We want this to be a precious and unforgettable experience. Having routine time to "skill it up" with others can really root these skills and connections deeply in all of us.
If you have already completed the North Star Program, we invite you to take the challenge further and try North Star – level 2! Click here to learn more!
---
Contact us if you have any questions or comments at: programmescoyote.office@gmail.com