Activities:
Journaling is an amazing way to connect and learn about the natural world. There is no substitute for the work you put into developing a relationship and an understanding of the life around us. Nothing beats a nature field guide, then a field guide that you made for yourself! In this video, Stef is describing how she journals about the wild ones. This is an amazing activity to get into the routine of doing with your children or for yourself. Check out the video here!
Name the track!
Bonus points: which track is the front and which is the rear? What gait can you imagine this animal was moving in?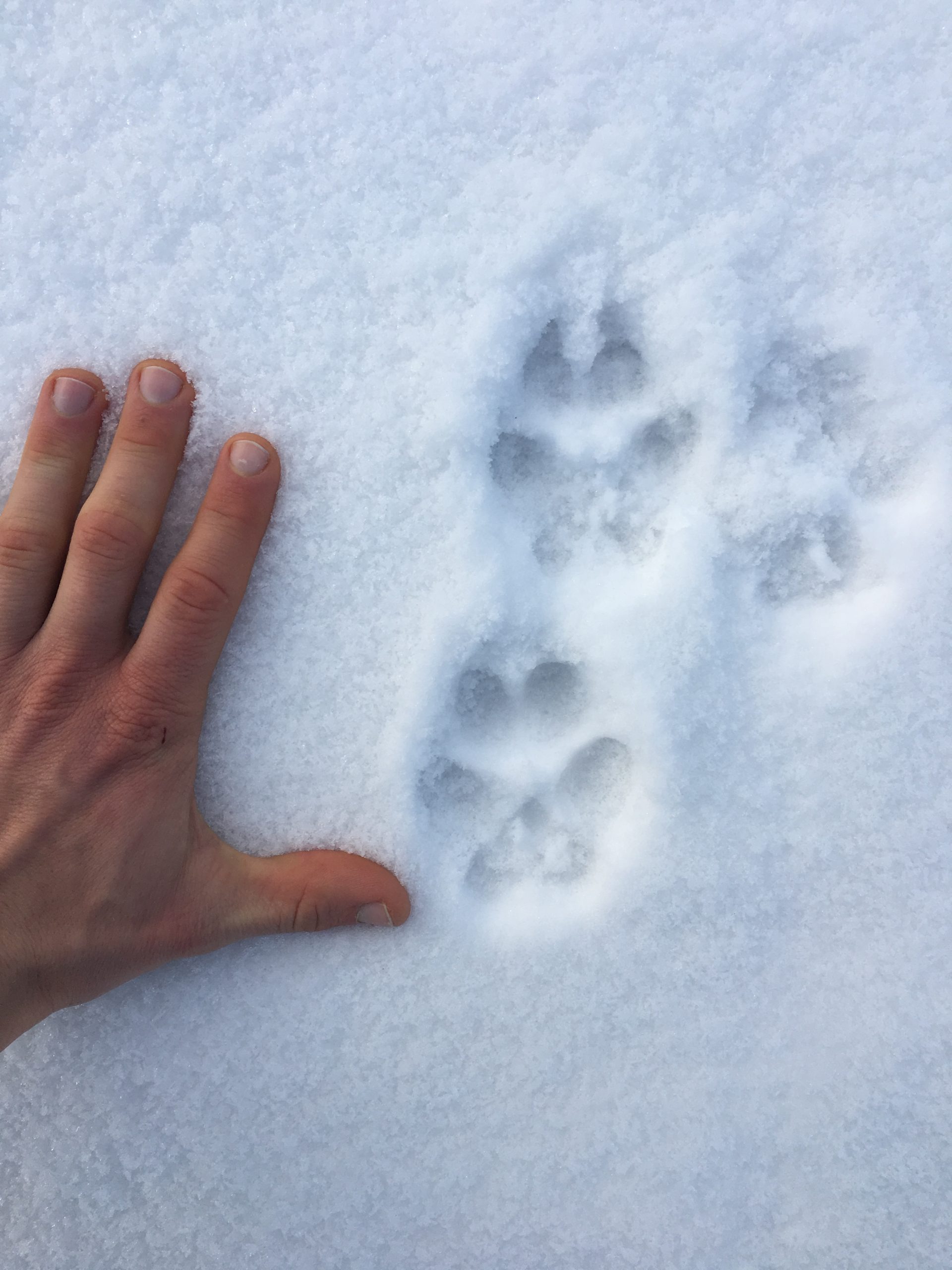 Another song to learn and sing!
This is a lovely poem by Wendell Berry that was put to music. We often sing it as people are about to go encounter the darkness.
"To go in the dark with a light is to know the light.
To know the dark, go dark, go without sight,
and find that the dark, too, blooms and sings,
and is traveled by dark feet and dark wings."
Ressources:
Online resources for parents to offer their kids some academic content while at home: Scholastic Learn at Home: Free Resources for School Closures
An animated video that explains the coronavirus in a clear way (if you haven't seen enough already!).
A story about a 10-year-old girl writing a musical about the coronavirus.
One of the members of our team Arndell is doing regular Facebook Live events around 5:30 every day, from his Facebook page: The Eagle's Dell, discussing important topics pertinent to the current situation and interviewing experts in the field.


Reflection:
Could we start using the term Physical Distancing instead of Social Distancing?  OR on the positive side: Spacious Solidarity?
Here's a reflection by Rabbi Yosef Kanefsky:
"I'd like to take half a minute to reflect on the human, religious dimension of this present hour.
One of the brand new terms that's entered our daily conversations is "social distancing". It is shorthand, as we know very well, for the practical physical precautions that we all need to and must take to protect ourselves and others.
I'd humbly suggest that we use the term itself sparingly, if at all. Language is a powerful shaper of thinking. And the very last thing we need right now is a mindset of mutual distancing. We actually need to be thinking in the opposite way. Every hand we don't shake must become a phone call we place. Every embrace we avoid must become a verbal expression of warmth and concern. Every inch and foot we physically place between ourselves and another, must become a thought as to how we might help that other, should the need arise.
It is obvious that "distancing", if misplaced or misunderstood, will take its toll not only on our community's strength and resiliency, but upon the very integrity and meaning of our spiritual commitment. And who knows if it was for this time we committed ourselves to walk in God's ways.
Let's stay safe. Let's draw one another together in a way we've never done before."