True survival will be measured in whether the archaeologists find ruins or continuing oral traditions." – Jon Young 
These family-friendly events are a chance to celebrate the natural world together. We will also do fundraising events for financial assistance for our programs.
Upcoming Event: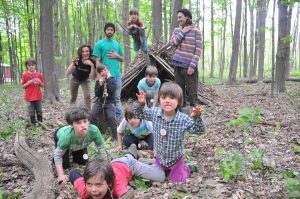 Sunday December 8th – Silent auction of hand made crafts / children's' activities
Westmount Park united church: 1:30pm – 5:30pm
Welcome at 2pm and Children's' activities from 2:30 – 4:00pm.
Come listen to some live music and support scholarships for our mentoring programs by purchasing some amazing hand made crafts. ! Children's activities at the park are free and leave at 2:30pm.