Message 1
Just a few inspirations for your time at home. Consider sharing this with your kids and friends!  : – )
Resources:
Carving wood is so much fun, a great past time that can teach us patience, presence, body awareness, knowledge of wood, and is a form of expression. Here is a short video about the rules of knife safety for you and your children. Consider starting them off with some carving projects, going from easy to hard. Start by removing the bark from a stick, try to sharpen the ends, try to find a nice straight piece of cedar, poplar or basswood and try to carve a bow drill spindle. A more advanced project: try to shape out a spoon, or carve a wooden knife. Stay safe! Have a very young child ? Start them on carving soap with a wooden knife or a bread and butter knife. Always supervise your kids. Non-folding knives are the safest. A sharp knife is a safe knife. The words to the rap song are below.
Lyrics to: Rules of the Knife
Know the rules of the knife
keep the people safe, we'll be carving for life.
Rule

1

– Make sure that your supervised
don't be afraid to ask a mentor for advice
Rule 2 – Your responsible for all that you do
Protect your blood bubble, look out for the crew
Rule 3 – Beavers use their teeth
When you're done, put it back in the sheath
Rule 4 – Always carve away from yourself
Can't handle that, we'll put it back on the shelf
Rule 5 – Always carve away from yourself
Look out for your fingers and thighs
Rule 6 – What kind of wood you got ?
Is it hard or soft? Read the grain the knots
Rule 7 – Don't walk with a knife
Be sitting and stable, it could save your life
Rule 8 – Concentrate be in the zone
With focus as sharp as the knife you hone
Know the rules of the knife
keep the people safe, we'll be carving for life.
Tracking mystery:
Whose track is this ? It was found on the shores of the Rivière Rouge in December by Stef and Steve, right before the teen program and north star campout.
Bonus points: what was the tree it was next to?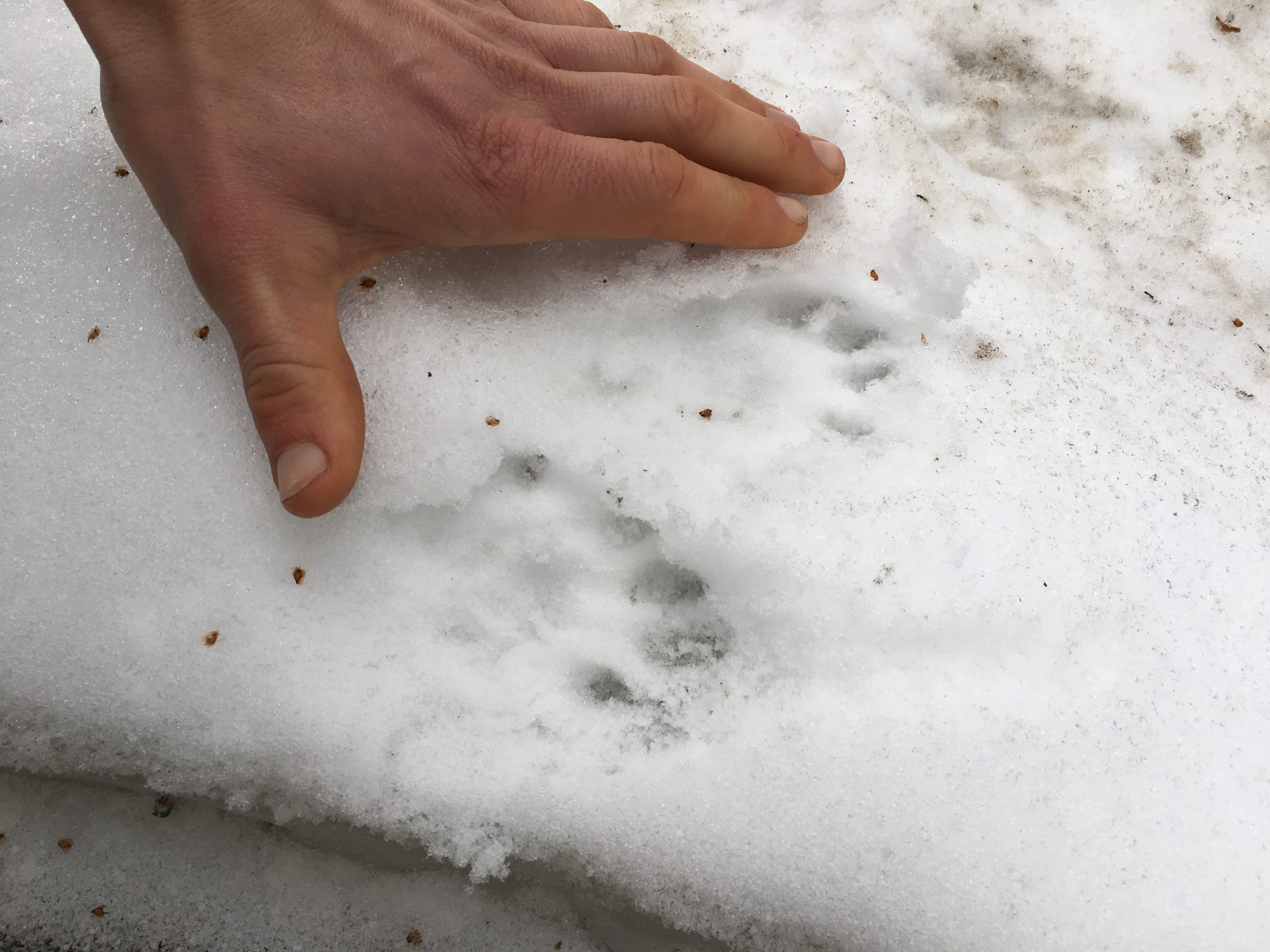 Song:

Here's another
song
you can learn to sing, we aren't too sure where it came from, but it's been circulating around the nature connection network for a while, does your child know this one?